peter.liebelt
27 July 2022
On 14.07.22, Parliamentary State Secretary (BMEL) Dr. Ophelia Nick visited the Barayev Agricultural Research Institute to find out about the activities of the ReKKS project in Northern Kazakhstan. She was accompanied on this visit by the Deputy Minister of Agriculture of the Republic of Kazakhstan, the German Embassy, the German-Kazakh Agricultural Policy Dialogue, GFA Consulting GmbH and the Julius Kühn Institute.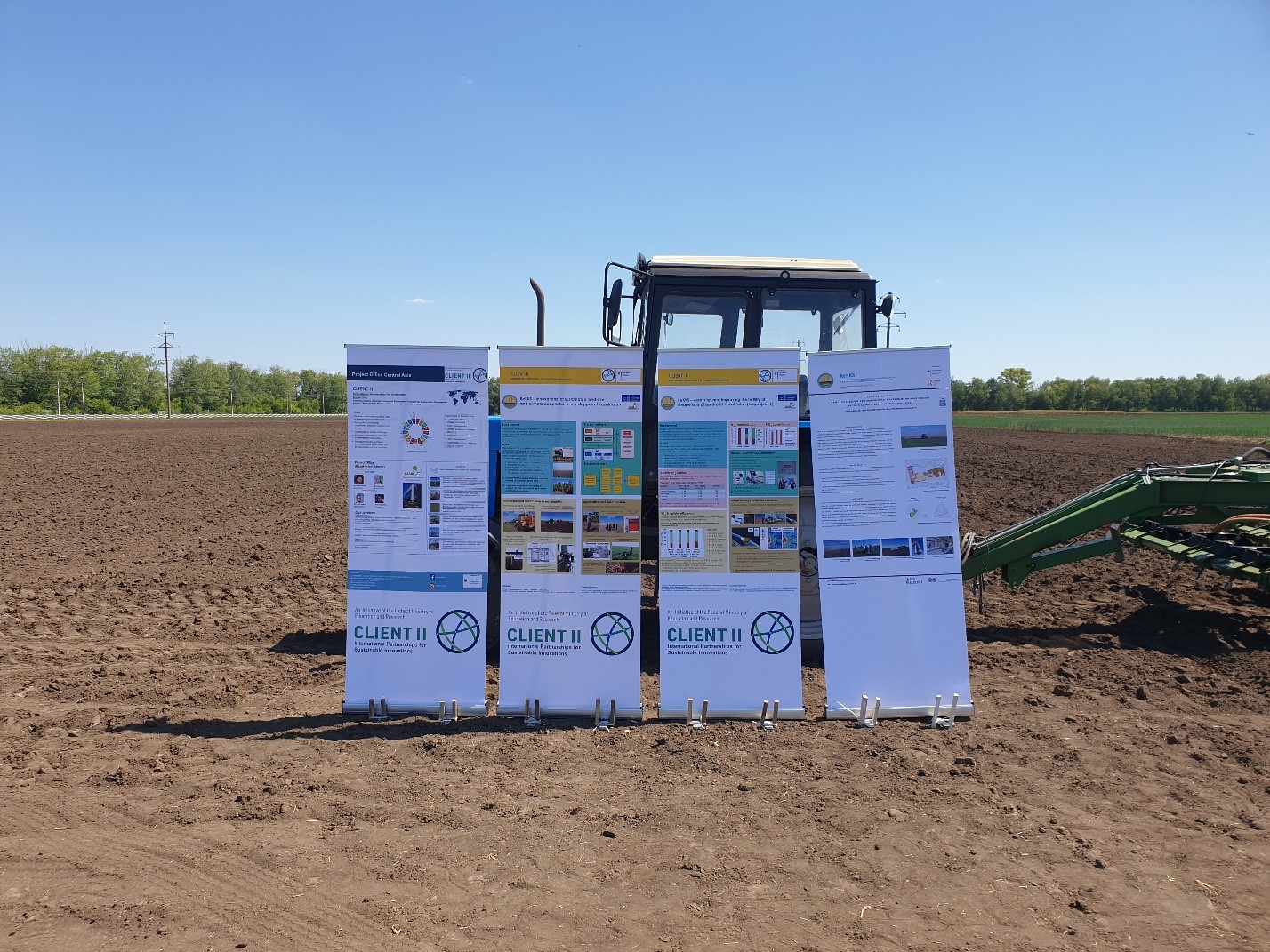 Together with the Barayev Institute as an important partner of the ReKKS project in the field of plant-based experimentation and the economic partner TOO AMAZONE Kazakhstan, we informed the delegation about the successful Kazakh-German cooperation within the framework of the CLIENT II project ReKKS as well as other CLIENT II activities in the field of sustainable climate-adapted land management. One of the highlight moments was the presentation of the innovative wind tunnel, which promises important new insights into the interaction between agricultural land use and wind erosion, which are to be used to develop new soil-friendly management strategies.
.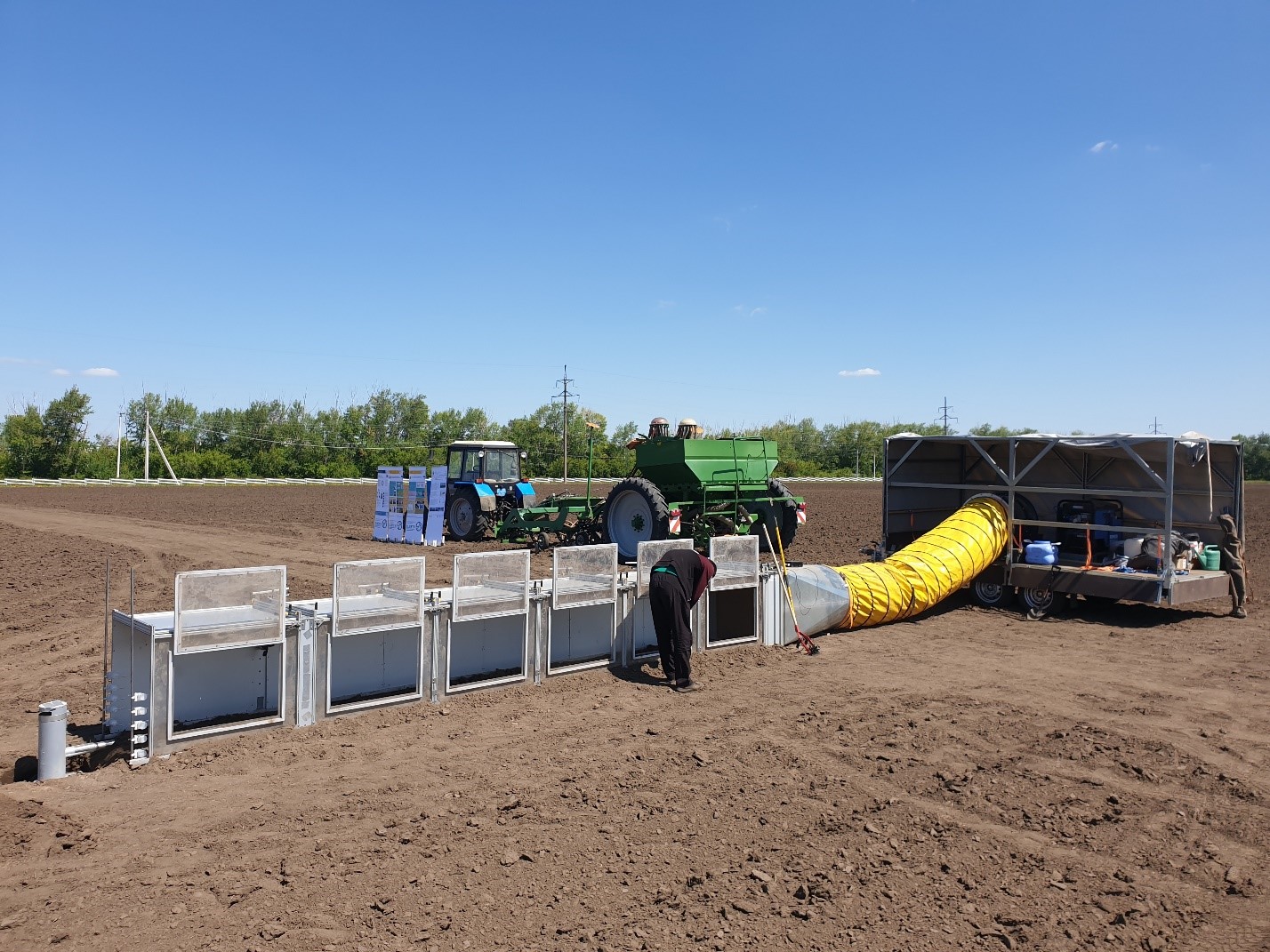 Wind erosion leads to large-scale degradation of the fertile and agriculturally important soils in northern Kazakhstan and consequently threatens agricultural production and the climate-relevant carbon sink function of the soils.